Covid-19 Community Crisis Response
Community Foundation of Randolph County establishes a fund
As the nation struggles with a collective loss on many societal levels, so too the Randolph County community finds those in crisis, now within a larger crisis. Resources are quickly dwindling for local homeless shelters, food pantries, and non-profits shifting financial priorities. In some cases, operations and services are already depleted of both financial and human capital when the need is greatest.
The Community Foundation of Randolph County has developed the RANDOLPH COUNTY RELIEF FUND to provide funding to non-profits needing assistance. The funding would be delivered to those non-profits for emergency response needs focused on providing basic food, clothing, shelter, addiction management, and safety for those made more vulnerable to disease due to their circumstances. The Foundation has sent out a COVID-19 Local Impact Survey to past grantees and other area non-profits to assess and document both the short and long-term implications of the COVID-19 crisis. COMPLETE SURVEY
"There are needs, admittedly, we don't yet know about." According to CFRC Executive Director, Lisa Jennings, "We are having conversations and soliciting funding from our donors and the community to meet immediate needs. We are surveying non-profits to assess needs. Many of those needs will continue in the coming months, if not years, in recovery from this challenging time. Help is needed and we are answering the call with the Randolph County Relief Fund."
Non-profits seeking a grant for assistance can APPLY HERE
Yes, I/WE want to help with the Randolph County COVID-19 Relief Fund by DONATING NOW!
---
The Community Foundation of Randolph County makes grants to increase the capacity of Randolph County's not-for-profit organizations to respond effectively to the needs of the community.
What We Fund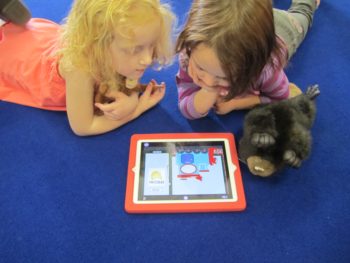 In general, the Foundation prefers funding for:
Start-up costs for new programs
One-time projects or needs
Capital needs beyond an applicant's capabilities and means.
In addition, the field of interest funding is available on a limited basis for the areas of:
Arts and culture
Civic and community development
Education
Environmental and historic preservation
Health and human services
Scholarships
Youth
Elderly
Historically, the Foundation has funded projects in the areas of community betterment, arts and culture, health and human services, youth, economic development and education.
What We Do Not Fund
The Foundation will not normally consider grants from the Community Enrichment Fund for the following purposes:
Individuals other than scholarships (separate applications exist for scholarship programs)
Organizations for religious or sectarian purposes
Make-up of operating deficits, post-event or after-the-fact situations
Endowment campaigns
For any propaganda, political or otherwise, attempting to influence legislation or intervene in any political affairs or campaigns.
Services such as fire, police, schools, parks, etc. that are the responsibility of government and tax supported. (We will, on occasion, however, support special projects of these agencies)
In addition, the Foundation board is reluctant to approve grants to any organization for the purpose of maintaining an on-going operating budget or for multi-year grant requests.  (Please contact the Foundation office before submitting a multi-year grant request).  However, exceptions to this may be made at the discretion of the Board.
Grant Funds
Community Enrichment
Chip & Ruth Loney Fund
Chris & Doreen Culy Family Charitable Fund
Community Foundation Enrichment Fund
Community Foundation Operating Endowment Fund
David & Lisa Jennings Charitable Fund
EDP Renewables Charitable Fund
James & Linda Noffsinger Fund
Joel & Jane Flesher Family Endowment Fund
Randolph County Heroes Fund
Rural Randolph Cares Agricultural Endowment Fund
Starr Family Fund
Thomas L. & Janice A. Powers Family Charitable Fund
Whitacre Family Charitable Trust
Wicks Employee Giving Fund
Union City Community Fund
---
Grant Cycles
The board will only accept proposals for consideration after an applicant has consulted with the Foundation's Program Officer. Applicants are asked to telephone or submit a Letter of Inquiry briefly describing the project before submitting a proposal in order to find out if their ideas have the potential to be funded by the Foundation.
2021 Spring Grant Cycle  –

CLOSED
February 3, 2021 — March 31, 2021
Application Deadline:

March 31st at 4:30 p.m.
(or the Friday before if the 31st falls on a Saturday or Sunday)
Please review the Grant Application Introduction and Worksheet
before completing your application.
2021 SPRING ONLINE GRANT APPLICATION
2021 Fall Grant Cycle –

CLOSED
August 16th – September 30th, 2021
Application Deadline:

September 30th by 4:30 p.m.



(or the Friday before if the 30th falls on a Saturday or Sunday)
Please review the Grant Application Introduction and Worksheet
before completing your application.