randolph county promise
To ensure every child has the assets, champions, and community support to pursue their dreams.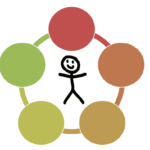 HAVE YOU STARTED SAVING FOR YOUR CHILD TO GO TO COLLEGE OR SOME TYPE OF TRADE SCHOOL? WE CAN GET YOU STARTED!
As a third-grader, your child has the opportunity to become part of something huge! Randolph County Promise gives your student a boost by contributing the first $25 after you set up their college savings account. You pay NOTHING! It is completely FREE! Complete the form during registration. Check the box "pay by check" and RC Promise will pay that first deposit of $25. Your child will be on his or her way to saving for education after high school at NO COST TO YOU!
WHAT IS THE PROMISE?
WE PROMISE TO
Help shape the college and career identity of youth so they build hope for the future
Help families start saving for the future using CollegeChoice 529 accounts
Bring the county together to become champions for all youth
ACTIVITIES FOR YOUTH & FAMILIES
Enroll in CollegeChoice 529 accounts at school registration
Participate in age-appropriate college and career discovery lessons in the classroom
Experience college at the "Walk Into My Future" field trip to IU East in Richmond, Indiana
Invite "champions" to provide encouragement to your child and to make an investment in your child CollegeChoice 529 account during the month of October
INCENTIVES AND COMMUNITY MATCHING GIFTS
Just for completing enrollment in a CollegeChoice 529 at school registration, RC Promise will make a $25 investment in new accounts in grade 3
As a part of college and career discovery lessons in their classrooms, youth ask their champions to make a gift of $10 or more into their 529 college savings account
Any third-grader who saves at least $10 or gets a check in the amount of $10 or more from a parent, friend, or relative will receive some type of match from the community
HOW CAN YOU HELP?
Local individuals and businesses can support Randolph County Promise by providing tax-deductible contributions to enable us to continue assisting families in opening College Choice 529 accounts for their children.
FOR MORE INFORMATION CONTACT
Carol Mills Promise Coordinator | 765-584-9077 ext 204 |  cmills@randolphcountyfoundation.org