September 17, 2019
FOR IMMEDIATE RELEASE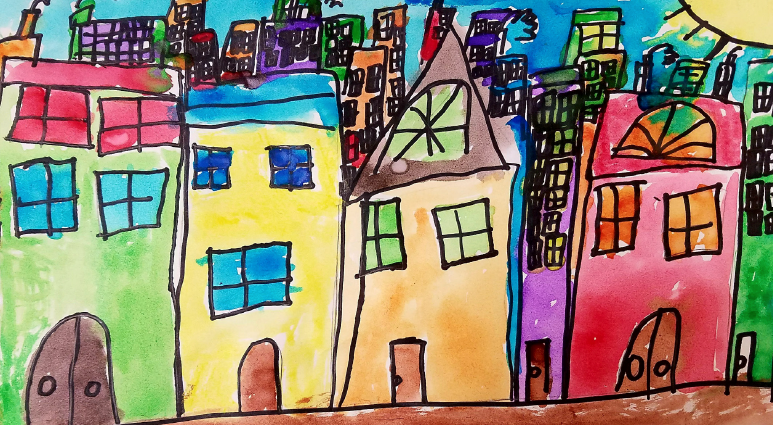 Arts commission releases new arts education research with promising results
(Indianapolis, Indiana) The Indiana Arts Commission (IAC) released today its newest report on the Partnering Arts, Communities, and Education (PACE) program written by Dr. F. Robert Sabol of Purdue University, West Lafayette, Indiana.
The newest report reflects a longitudinal study of student growth in three elementary schools with regular arts integration programs across the state over the past three years. The report looks at multiple key skills and knowledge points of the students including student self-image, engagement in learning, vocabulary development, and writing skills. The report shows the PACE program model has consistent, promising results for students across the board.
"Findings from the three-year study of the impact the PACE program is having on students' learning demonstrated clear growth and a positive impact on the overall development of the arts education and attitudes of young people involved in the program," said Dr. Sabol.
Research highlights include:
Students' writing scores rose by 22% during the three-year study period.
Students' arts skills improved the most with an increase of 29%.
Students' attitudes regarding their engagement in the classroom, self-esteem or confidence, and communications or interactions with others rose by 14%.
Click here to read the full PACE Longitudinal Study Research Report
---
About PACE:
The Partnering Arts, Communities, & Education (PACE) program was established by the Indiana Arts Commission (IAC) in 2014 for the purpose of establishing long-term, in-depth, and sustainable partnerships between elementary schools with high poverty/low performing populations and arts organizations to impact student growth and achievement through extended arts and literacy experiences. PACE arts experiences occur as part of the academic day, at frequent and regular intervals throughout the entire school year, and align with the school's planned academic curriculum. Arts educators and teaching artists collaborated to plan and provide instruction in the arts and to conduct ongoing assessments of student learning in the arts.
Media Contact:
Bridget Eckert
Director of Marketing and Communications
breckert@iac.in.gov
317 232 1273
---
The Indiana Arts Commission is dedicated to the vision of the arts everywhere, every day, for everyone in Indiana. 
The Indiana Arts Commission (IAC) is an agency of State Government funded by the Indiana General Assembly and the National Endowment for the Arts, a federal agency.
@INArtsCommission facebook
@INArtsComm instagram
@IndianaArt youtube
100 N Senate Ave, N505 Indianapolis, IN 46204
indianaartscommission@iac.in.gov
(317) 232-1268