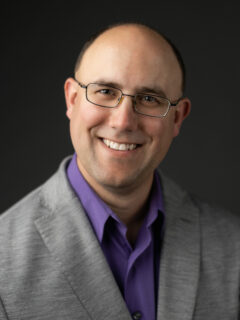 Community Grants and Operations Manager
Phone Number:
765-584-9077
A lifelong resident of east-central Indiana, Ashley possesses a bachelor's degree in history from Wabash College and a master's degree in social science from Ball State University. Prior to joining the Foundation, he was employed in the educational field with experiences spanning from early childhood to post-secondary.
Committed to being actively engaged in improving communities, Ashley currently serves as the President of the Kiwanis Club of Richmond, Indiana; as a board member for the Housing Authority of the City of Richmond; and as a board member for the Wayne County Challenge.
In his free time, Ashley enjoys supporting his favorite sports teams and traveling.