2017 PROFESSIONAL ADVISORS SEMINAR
The Community Foundations of Randolph and Delaware Counties are pleased to welcome Laura Hansen Dean to speak during our annual Professional Advisor Seminar. We invite any professional advisor serving clients in  Randolph or Delaware County, Indiana to attend this event at no cost courtesy of The Community Foundation. The presentation is eligible for CE credits.
Date and Time: Wednesday, October 18 from 8 a.m. to noon
Location: Courtyard Marriott Conference Room – 601 S. High St. Muncie, IN 47305
Topic: Charitable Giving: Impacts, Benefits, Options, and Challenges
RSVP FOR THE PROFESSIONAL ADVISORS SEMINAR BY OCTOBER 4TH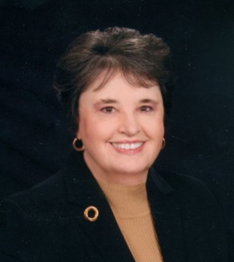 Laura Hansen Dean, Attorney at Law (Indiana and Texas, both inactive), has served as Associate Vice President of Development at The University of Texas Medical Branch at Galveston, as Assistant Vice President of Development for the University of Colorado System, and for 7 years as the Executive Director of Gift Planning at The University of Texas at Austin during the $3 billion fund raising campaign that concluded successfully in September 2014.  She is recognized as one of the most experienced and knowledgeable charitable gift planners in the country.  For over thirty years she has assisted individuals and their advisors in considering and designing charitable giving plans as part of personal financial planning and estate planning
WE WANT TO HEAR FROM YOU
We're all about serving the community, so we welcome input from the community. Tell us about a need, ask how to get involved, or just let us know what you think of our website. We look forward to hearing from you.