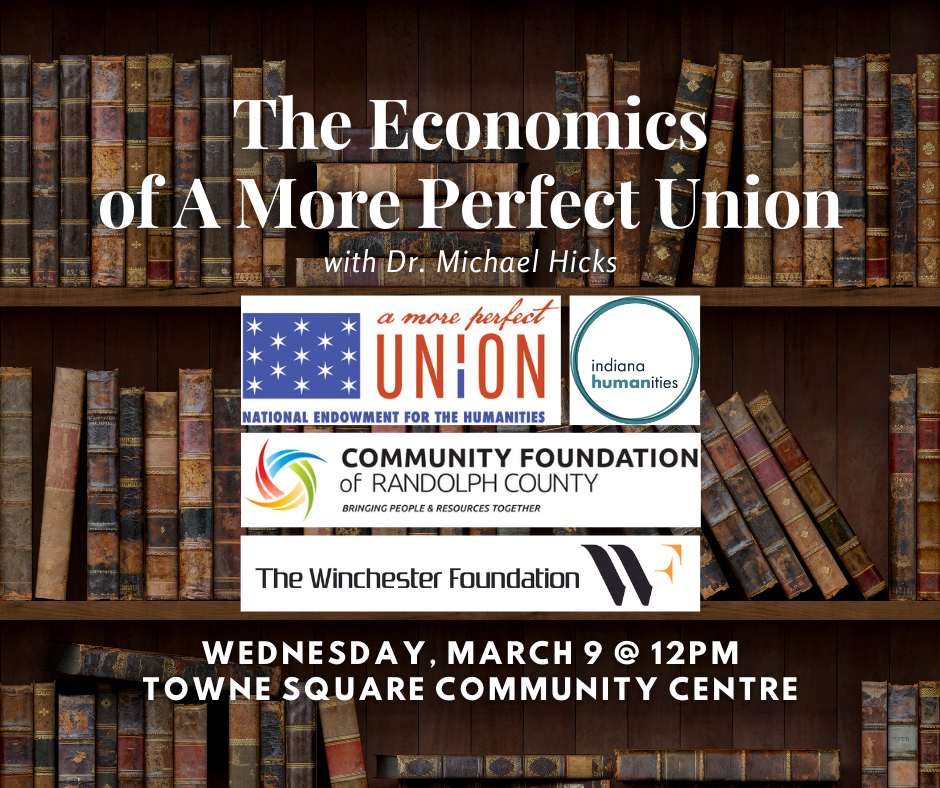 The Community Foundation of Randolph County is excited to announce the second event of our "Ideals of A More Perfect Union" project.
Dr. Michael Hicks will be speaking on The Economics of A More Perfect Union. This will take place on March 9th at 12pm at the Towne Square Community Centre in Winchester.
Lunch will be provided. Please RSVP by 3/1/22 at lrowles@randolphcountyfoundation.org or 765.584.9077.
Our goal with this project is to foster civil discourse, deepen understanding of the American experience, and help the public understand how informed, active civic engagement strengthens our country's democracy. This project is supported by grants from Indiana Humanities (in cooperation with the National Endowment for the Humanities) and The Winchester Foundation.