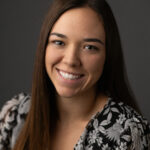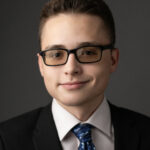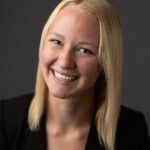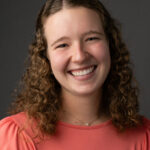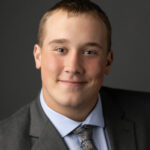 WINCHESTER, INDIANA, October 9, 2023 – The Community Foundation of Randolph County is pleased to announce the five finalists for the 2024 Lilly Endowment Community Scholarship. In alphabetical order (pictured above), the finalists are Audrey Black (Union City Jr./Sr. HS), Noah Bootcheck (Monroe Central Jr./Sr. HS), Addison Coe (Monroe Central Jr./Sr. HS), Maggie Haney (Monroe Central Jr./Sr. HS), Andrew Toney (Winchester Community HS).
On October 5, 2023, each finalist participated in an interview with the scholarship committee at the Beeson Clubhouse. At the completion of the interviews, the committee determined the top nominees based on each finalist's application and interview scores. The nominees will be submitted to the Independent Colleges of Indiana for final selection of the scholarship recipient. The official announcement of Randolph County's 2024 Lilly Endowment Community Scholarship recipient is expected to be made at the student's school in early to mid-December.
The primary purposes of the Lilly Endowment Community Scholarship Program are: 1) to help raise the level of educational attainment in Indiana, 2) to increase awareness of the beneficial roles Indiana community foundations play in their communities, and 3) to encourage and support the efforts of current and past Lilly Endowment Community Scholars to engage with each other and with Indiana business, governmental, nonprofit, and civic leaders to improve the quality of life in Indiana generally and in local communities throughout the state.
The Lilly Scholarship was initiated in 1998 by Lilly Endowment, Inc. in response to Indiana's ranking of 47th out of 50 states in the percentage of residents under age 25 holding bachelor's degrees. Since 1998, Lilly Scholarship recipients in Randolph County have been awarded over 2.5 million dollars.
The Lilly Scholarship provides four years of tuition at a public or private, non-profit, accredited college or university within the state of Indiana for a student pursuing a baccalaureate course of study. The scholarship also includes a yearly stipend to purchase books and other required supplies. The Community Foundation of Randolph County will award $1,250 scholarships to each of the other four finalists.
Community Foundation of Randolph County partners with donors to leverage their philanthropy in ways that transform lives. Since 1993, the Community Foundation has helped generous donors to meet community needs, provide scholarship opportunities to local students, and made grants to nonprofit organizations working to improve Randolph County. The Community Foundation strives to be a local entity known for inspiring good and impacting success by bringing people and resources together. To learn more, go to www.randolphcountyfoundation.org.