The Community Foundation of Randolph County and The Community Foundation of Muncie and Delaware County are pleased to welcome Timothy Murphy, CPA, and Janet Haley, CPA to speak during our joint annual Professional Advisor Seminar. We invite any professional advisor serving clients in Randolph and/or Delaware Counties to attend this event at no cost courtesy of both Community Foundations. The presentation is eligible for CE credits.
Date & Time:
Wednesday, October 31, from 8:30 a.m. to noon
Registration & continental breakfast begin at 8:00 a.m.
Location:
Courtyard Marriott Conference Room – 601  S. High St. Muncie IN 47305

Topic:
Tax Reform implications for Nonprofits & changes to Nonprofit Financial Reporting

Continuing Education
Three hours of Continuing Education Credit have been requested for approval for attorneys. Certificates will be available for all other professional advisors.
About Tim Murphy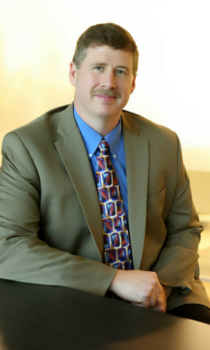 Tim Murphy began his public accounting career at CapinCrouse in 1990, and served the firm in its Illinois, Indiana, and Colorado offices. He worked for CapinCrouse for more than five years, leaving as an audit manager. After his departure from traditional public accounting in 1998, he established Nonprofit Financial Solutions, a firm that was dedicated to outsourcing for nonprofit organizations. In 2013, Tim's practice merged with CliftonLarsonAllen LLP. Tim serves as a principal with the firm and his service group remains focused on providing solutions to nonprofit organizations. Tim serves as the leader of the religious organization niche at CLA. In this role, he serves as a firm-wide technical resource on matters related to churches and church related entities. Tim has worked with trade associations and membership organizations, churches and denominational offices, mission agencies, relief and development organizations, media ministries, community foundations, and social service agencies.
About Janet Haley
Janet is a graduate of Ball State University with majors in accounting and management and has extensive experience working with nonprofit organizations in the Indianapolis area. Janet has 11 years of public accounting experience, served as the CFO at Central Indiana Community Foundation for almost 10 years, and served as the Executive Director of the Hendricks County Foundation. Janet has been on staff with CLA since 2013 and enjoys serving various nonprofit clients as their Controller/CFO.